Following the scruffy based disaster you may have all read about on the pages of this very blog I must relate to you the details of the mission I despatched the Death Squad of Marcus Tal on. The aim of this mission was to retrieve the head of Scruffy so it could be reattached with the latest development in Macaroon technology the Macaroon trans-perambulator.
As this was expected to be a particularly tricky mission our plucky band of heroes reported to the extensive Marcus Tal training base network located in the pyranees.
There they were met by the Director of training of Marcus Tal or as he is otherwise known "Eric Roberts"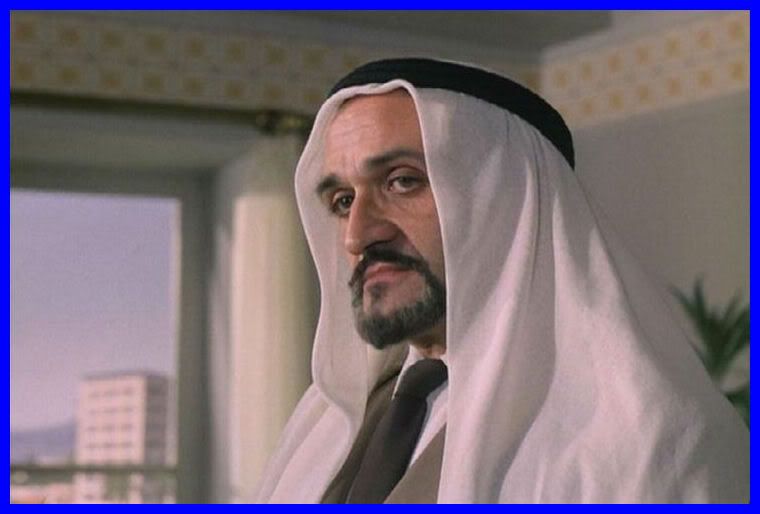 ERIC ROBERTS
So without further ado lets introduce the tutors who would be tarining our elite team in the extra skills they would require for their mission.

ROGER DELGADO
Roger Delgado specialises in stealth and disguise skills, under his knowing gaze our crack team would be able to sneak up on even the most alert sentry or disguise themselves so well that even their own mothers would not know them.

YLLIB ENAZ
Yllib is our mysterious expert in the esoteric skills of Slamming as well as our resident devotee of Cthulhiana. It is rumoured that Enaz's interest in these areas is so great that he has the immortal words "
Ia! Ia! Cthulhu! Fhtagn!
tattooed on his scrotum. He is also thought to have an alliance with the mighty Fletchos.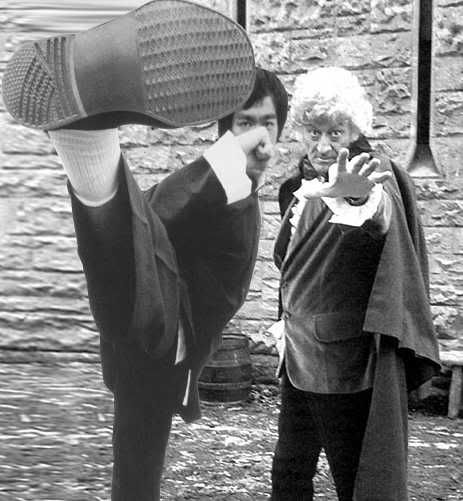 PETER PRATT and PATRICK TROUGHTON
These two gents are masters of a style of improvisational comedy so lethal that its use is actually against the geneva convention. As a result they take a vow never to use their skills in public. A wise attitude that can be seen in their public persona, where they like to explore the bright lights of fame squashed together in a fat suit and travelling under the name Peter Kay.
GEOFFREY BEAVERS
Mr Beavers is the resident master of advanced first aid. In this photo he is demonstrating a type o head bandaging so arcane that it can be applied with ones feet.
Last but not least: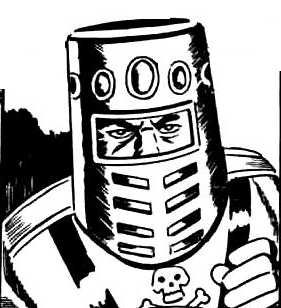 CHRIS LATTA
Chris is the morale officer for the base, his role is to teach the Death Squad skills in close harmony singing and military duck call playing, important skills indeed as I am sure anyone would agree.
So what happened?
Unfortunatley the death squad were wiped out on their first night in the base when they failed in their first task set by Mr Latta when they proved unable to pacify a Great White Shark by playing their duck whistles underwater.
So what of Scruffy American?
Well as luck would have it a cleaner at the Marcus Tal show room found a head labelled "Lalla Ward original head do not destro" in the back of a broom cupboard. As it seemed a good size we attached it to scruffys body and everyone agreed you could hardly tell the difference.
so:
BEHOLD THE HEAD OF SCRUFFY AMERICAN: