UPDATED From the files of the Tal Shiar Death Squad of the Dehydrated Corpse of Marcus Tal:The Usual Suspects
For all of his mighty precautions the
untimely demise of the
cloned corpse of Marcus Tal has met his
kismet...or has he?
Mere mortals such as yourselves can only wonder which
enemy of the clone could have carried out this act.
A lion of Macedonia?
Not a man who should be crossed lightly.
Does this mean a pre-emptive strike to thwart the Tal Shiar Death Squad?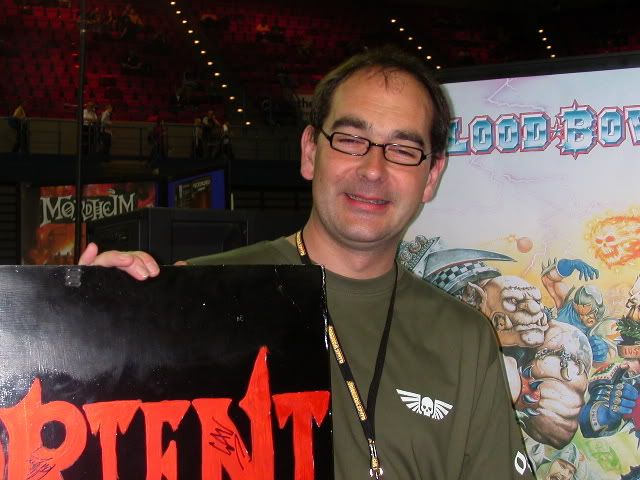 Many have wondered at what evil lies in the heart of games designers
and many more
dont give a damn!
Really can a man who once had a middle name of "Yehaw Dakka! Dakka!" really not be a suspect? Reportedly a hater of the cloned corpse because
Youths would rather listen to poechemy than play with a warhammer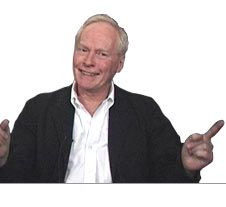 Minor playwrite Nicholas Wright despised the cloned corpse for an
erudite yet utterly damning review that appeared in the Cambrian Times.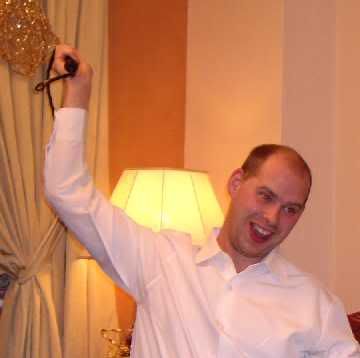 You may have heard of the Mighty Destro...well he is fourth on our list.
Originally a member of the band the Killers.
Unmasked at last you can view his visage in the photo below.
Not content with the infamous Rhyll Christmas Massacre is he
Gaining his revenge for the poor sales he blames on the Cloned Corpse?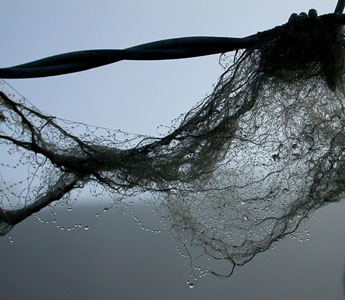 This strange and viscious fellow, WireWool Mullet,an apparently aspiring poet and adherent to the Chucklebrothers who felt frustrated by the cloned corpse's greatness of a poetic inspiration he could never aspire to, left vile hate comments berating both artist and guests. Could his green eyes of jealousy and red tongue of anger have pushed the mulleted one to extreme results and landmines?
Did you know
Margaret Thatcher
wears a mask? No? Well, that is because you peons are not meant to know... After an accident with one of the cloned corpse's early nuridium powered cloning tubes in an attempt to prolong Mrs Thatcher's life using a prominent Conserative Party activist's DNA she was hideously transmogrified from this:
Into this with mask:

and without Mask: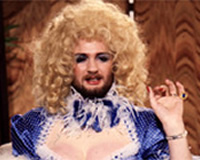 She has long vowed bloody vengence...is this a promise she has finally honored? If so will the dehydrated corpse be safe?
In his broken English Apu de Beaumarchais wrote "I wud hily avise yu to quit bodering my frend Scruffy. don mak me limit your subscrptun to Gigantic Asses magazines". It is known that the cloned corpse replied to this threat on his way too Venice Beach that fateful day. Was his personal reaction too strong and morally upstanding for Mr de Beaumarchais to countenance? What connections does this entrepreneur really have with the Scruffy American? Mr de Beaumarchais is unavailable for comment and is understood to have left the country...
The
Arch-Duke
of Antiques Tim Wonnacott, Ringmaster of the British Based
Clarice Cliff Mob
, is well known for a brutal underworld grudge against David Dickinson and the cloned corpse who teamed up to fleece a pair of rare Cuban cigar humidors from his collection to help finance the building of a community centre for poor Venezuelan catholic children. Using blackmail, the Arch-Duke has systematically began to destroy Dickinson's career by forcing him onto
I'm a Celebrity Get Me out of Here
whilst rationing supplies of his life supporting permatan. With Dickinson a mumbling, broken man has the Arch-Duke now taken extreme and brutal measures against the daring caper's ringleader... the cloned corpse of Marcus Tal?
Wordsmith Queen Neetee received a poem which wasn't very good by the Cloned Corpse's own very high standards, did she take offense at the obvious haste with which it was composed, or the poem about George Galloway & Celebrity Big Brother ? Was her rage and pride stoked enough to snuff out the cloned corpse's candle forever...?
Poet, thinker philosopher, murderer? Could this man's blue bed and grey suit have pushed him headlong into an act of unspeakable random and brutal violence? Or is he merely a red herring ? Who can say ?
and/or
Mysterious Alice, first recipient of the cloned corpse's first internet poem. Perhaps she wished to keep this gift of
poechemitical pentameter
exclusively to herself? Perhaps her boyfriend was jealous and took a passionate, frenzied exception to the fine poetry crafted in her honor? Biding his time, he binded his fury with a landmine and detonator, who can say ? Perhaps they are the new internet
Bonny and Clyde
on a killing spree of great poets? Cloned Corpse today, Andrew Motion tommorow...
Did Young Faith take the kind and creative words of the cloned corpse the wrong way? Was she horrified of the cloned corpse of a dead man watching her undress before his cloned undead eyes? To these ends was she on the beech that fateful morning practising a variety of poses to consciously catch his attention and make his heavy undead heart explode? Or perhaps another of her site's visitors took exception and decided to wipe out what they saw as the more high brow competition?
PHAT JAMIE UPDATE
Phat Jamie before and after
Phat Jamie, the supposed Lion of Macedonia died in battle, after being betrayed by the Fat Pride Times Editor, with the Tal Shiar Death Squad of the Dehydrated Corpse of Marcus Tal supposedly protecting the good name and reputation of the suspect below:
Supposedly residing in Greece, of hideous countenance and of indeterminate gender the Scruffy American was the first netizen to petition and in their own deluded mind commission the great wordsmith for a poem about legendary Los Angeles Radio Comedian Phil Hendrie. The cloned corpse offered a poem, but in his own time and not under duress, as his art could never be rushed. Consequently Scruffy became a pest and adversary to the cloned corpse's dehydrated state of being. What are this tricky and ugly fellow's motives ? Revenge for failing to get the poem they demanded? Haemaroids? Jealousy ? Alcoholic Dementia? A lack of repect for retired officers of his native country's security services? Did the emergence of a champion in Phat Jamie encourage Scruffy American to new and audacious acts of terror and reprisal which went tragically out of hand in his ongoing bloodfued with the dehydrated corpse of Marcus Tal? Only Scruffy knows the answer...
Robert Mugabe, EVIL Dictator of Rhodesia
He threatened to kill the varying stages of the decaying corpse of Marcus Tal for the inappropriate use of his face on a recently published poem? Has he lived up to his promise? Will the Dehydrated Corpse be next ? Why does he have such a stupid face and moustache?